The Elders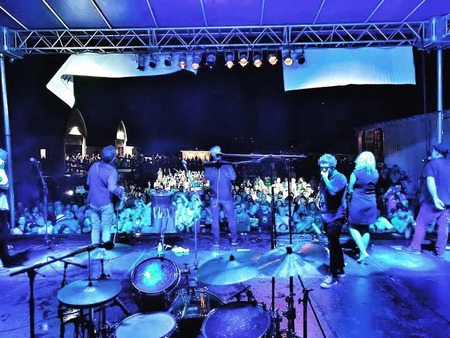 Under 21 with Guardian

The Elders" remain one of the top Celtic-rock bands in the U-S after 25 years because of their timeless sound.
From an Emmy-Award Winning DVD, to an induction into the Kansas Music Hall of Fame, to a Telly Award-winning music video and a PBS concert televised across the U-S, The Elders are still going strong because of their powerful, personal and musical chemistry.
Their most recent studio album, number 9, "Well Alright Then", was conceived after the band retired for several years but their creative juices continued to flow in the recording studio. And now The Elders celebrate one year back on the road with their latest album with songs like, "Old Man Dan" and "We Are Same" which delivers the unique story-telling that The Elders are known for----stories of love, loyalty and Irish feistiness.
Reviewed in numerous publications such as PASTE Magazine, Folk & Acoustic Music Exchange, Music Row Magazine, Goldmine Magazine, TRAD Magazine (France), Chicago Sun-Times, The Kansas City Star and more, the band remains a recognizable music force.
The Elders are proud to add two very talented musicians to the group of Ian Byrne, lead vocals and percussion, Kian Byrne, vocals, drums, bass guitar, acoustic guitar and mandolin, Norm Dahlor, vocals, bass guitar, acoustic guitar, Diana Ladio, vocals, fiddle, and newbies---William "Liam" Latas, vocals, lead guitar, acoustic guitar and Daniel Loftus, vocals, keyboards, bass guitar.
The Elders Website