Simply Seger (A Bob Seger Tribute)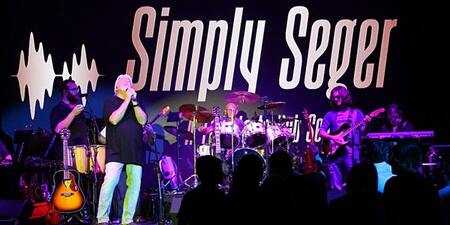 Under 21 with Guardian
A Bob Seger Tribute!
Simply Segar is a 9 piece high-performance band, playing Bob Seger''s most loved material from 5 decades and 33 chart hits, and helping bring back those memories of our audiences. Whether you were growing up in the 60''s - 80''s or listening to your parents'' vinyl, they will take you back.
Simply Seger is a group of established musicians from all backgrounds that have come together to celebrate the music of iconic singer and songwriter Bob Seger, whose legacy spans over 5 decades. With over 68 million record sales, Bob Seger has produced a number of hit songs and classics, many of which are featured in our shows.
https://simply-seger.com
/