The Nace Brothers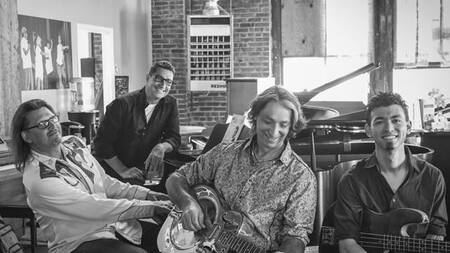 Under 21 with Guardian

Fourth generation performers their musical heritage began in the latter part of the 19th century with their great-great grandfather the classically trained violinist Valandingham Nace. The legacy continued in the 1920's and 30's with their grandfather Percy a multi-instrumentalist and square dance caller. By the late 40's their father was playing box suppers and square dances.
Johnny Nace progressed from playing rural dances to leading the house bands on the regional radio and television programs "Hillbilly Jamboree" and "Circle Six Ranch". He recorded rockabilly in the late 50's before finding his musical home during the golden age of honky-tonk. An astute songwriter he led a top notch band to regional success with songs like "Sing me the blues" and "Blue Notes". Their 1997 release "Roots of Steel" is a tribute to their father and the lessons he taught them.
In their 37th year as a touring group the Nace Brothers are poised for a larger audience. Brilliant songwriting, expressive vocals, soaring guitar and a rock solid rhythm section combine for entertainment at its best.
http://www.nacebros.com/