Phil Collins Experience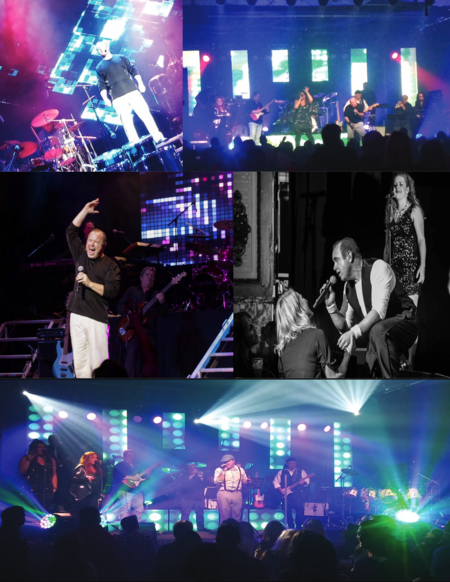 Under 21 with Guardian

The look, The Sound, The feel of Phil Collins in his prime! The ultimate tribute to the career of Phil Collins both as a solo artist and with Genesis.
Phil Collins sold 150 million certified units worldwide, making him one of the world's best selling artist. He is one of the only three artists along with Paul McCartney and Michael Jackson who have sold over 100 million records worldwide. The role of Phil Collins in The Phil Collins Experience is performed to perfection by Kansas City Magazines "2020 Best Male Vocalist", Terry Adams Jr.
Terry is a British born world class drummer proven in mastering the drums left-handed just like Phil to make a more authentic concert experience. The Phil Collins Experience is an unforgettable multimedia production with full band, backup singers and horns section – designed to take you back in time experiencing the Look, Sound and Feel of Phil Collins in his prime with Genesis and solo career. Throughout the years the Phil Collins Experience has astounded their audiences with excitement at major fairs, festivals, music venues and performance theaters. NO matter the size or venue PCE will leave the audience with a true memory of Phil Collins himself.
https://philcollinsexperience-us.com/