The English Beat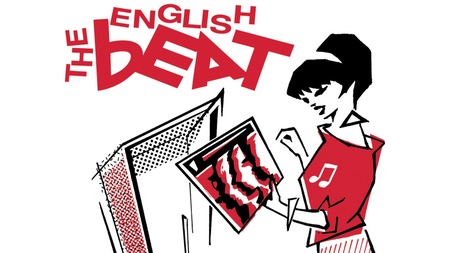 Under 21 with Guardian

Dave Wakeling is a hell of a nice guy! Dave loves to tell you the stories behind his songs, either from stage or after the show. Ask any one of the thousands of fans who have met him over the years and that's what you'll hear. Never mind that Dave is the singer/songwriter from two of the most popular bands of the end of the millennium,
The English Beat
and General Public, he's a stand up man from Brum. Whether it's the personal as political in How Can You Stand There, making politics personal in Stand Down Margaret, taking a stand against global warming as he did making Greepeace's Alternative NRG, or helping little kids stand tall with Smile Train, Dave has always stood for something.
And like the might Redwoods of his adopted home of California (dude!), it's easy for Dave to take a stand because of his strong roots…
Hailing from working-class Birmingham, England, Dave and The English Beat entered the music scene in the troubled times of 1979. When The English Beat rushed on to the music scene it was a time of social, political and musical upheaval. Into this storm came they came, trying to calm the waters with their simple message of love and unity set to a great dance beat.
The six member band consisted of singer/songwriter Dave Wakeling (vocals & guitar), Andy Cox (guitar), David Steele (bass), Everett Morton (drums), Saxa (saxophone) and Ranking Roger (toasting). The band managed to fuse all of their respective musical influences – soul, reggae, pop and punk – into a unique sound that was highly danceable. Along with contemporaries such as The Specials, The Selecter and Madness, The English Beat became one of the most popular and influential bands of the British Two Tone Ska movement.
Over the course of three albums, The English Beat achieved great success in their home country, charting several singles into the top 10. In addition to their UK chart success, in America the band found a solid base of young fans eager to dance to the their hypnotic rhythms and absorb their message of peace, love & unity. Their constant touring with iconic bands such as The Clash and The Police helped to boost their popularity in the States.
Despite his huge success, Dave didn't stop singing and acting on the problems caused by what he called the "noise in this world". The band donated all the profits from their highly successful single version of "Stand Down Margaret" to the Committee for Nuclear Disarmament. They donated their music to causes including the anti-nuclear benefit album "Life in The European Theatre", "The World of Music and Dance" album focusing on indigenous people's art, and lent their voice to The Special AKA's anthemic song of freedom "Free Nelson Mandela", to name but a few.
Dave Wakeling once told me that every great band only has three really good albums. And true to form, The English Beat disbanded in 1983, after their third album, "Special Beat Service".
Beat this!
Tongue firmly in cheek, feet on the ground and eyes on the future, Dave takes the stage time and again, touring across the States, Canada, the UK and beyond. He does it for two reasons. First, he loves to play music, period. Second, he sees his job here on Earth to be bringing a message of love, unity and a steady, rhythmic groove of danceable songs with a message to the masses. Fans see him as an icon and to the young bands coming up he's the elder statesman of ska. His swooning croon has been covered by such rock luminaries as Peter Townshend, Eddie Vedder and Elvis Costello.
He's repeatedly referred to in the press now as a "legacy artist" and an "icon": he's wasn't quite sure what it all meant and thought he might be entitled to some extra initials after his name (he wasn't).
However, he learned what those terms actually mean early in 2006 when, much to his surprise, bemusement, and eternal joy, the Rock & Roll Hall of Fame contacted him and asked him for his trademark Vox teardrop guitar, to be displayed in a place of honour alongside the axes of Jimi Hendrix and Nirvana's Kurt Cobain. Truly a wonderful and humbling experience for a working class boy from Brum!
Dave is currently entering a musical renaissance and, still enjoying that legacy moment, he's now planning on going into the studio to lay down a new album. Dave also continues to tour as The English Beat, as he had done for the last three decades, with an amazing all-star ska backing band (featuring players from The English Beat, General Public, and guest stars from the likes of The Specials, The Selecter, and other 2Tone bands) playing all the hits of those bands and his new songs. Expect the unexpected and prepare to be blown away by the ever-changing King of Ska!
One thing that hasn't and won't change though, Dave Wakeling remains a hell of a nice guy.