Albert Castiglia w/ the Houserockers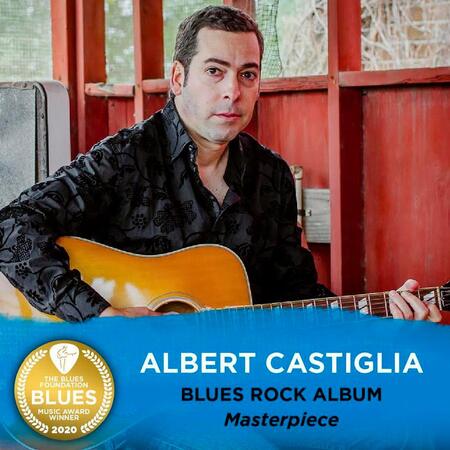 Under 21 with Guardian

Albert Castiglia

"It may be a bit premature to crown Albert Castiglia America's newest King of the Blues, but there's little doubt that he at least deserves the title of heir apparent." -- Miami New Times

Albert Castiglia is an american blues artist.

Albert's new release MASTERPIECE was recorded at MARZ Studio in Nederland, Texas with musician/producer Mike Zito. "Albert Castiglia is pure emotion. He wears his heart on his sleeve and lets his guitar do the talking", says Zito. Masterpiece is a raw, deeply personal album for Albert who recently lost his grandmother but simultaneously discovered he had a daughter. This significant life altering event was the springboard for Albert to hone his songwriting skills on Masterpiece with nine deeply meaningful original songs.