The Wood Brothers with Andrea von Kampen at Knuckleheads Outdoor stage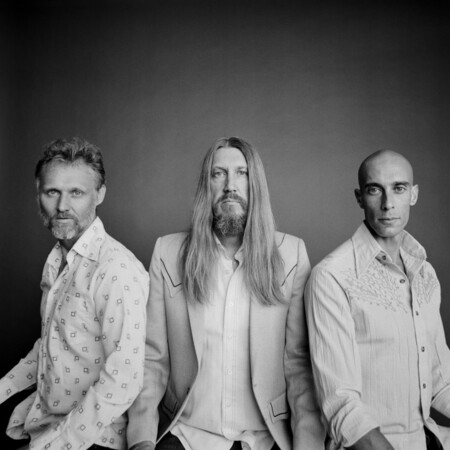 Thursday, September 23, 2021 Moved to KnuckleheadsDoors: 7PM / Show: 7:30PM$26

Please note at Artist request All Attendees Will be required in this show to be vaccinated or tested negative within 72 hours prior to show date to enter. Please bring your card or test result papers
"Everyone has these little kingdoms in their minds," says Chris Wood, "and the songs on this album all explore the ways we find peace in them. They look at how we deal with our dreams and our regrets and our fears and our loves. They look at the stories we tell ourselves and the ways we balance the darkness and the light."
That balance of darkness and light is at the heart of
Kingdom In My Mind
, The Wood Brothers' seventh studio release and their most spontaneous and experimental collection yet. Recorded over a series of freewheeling, improvised sessions, the record is a reckoning with circumstance, mortality, and human nature, one that finds strength in accepting what lies beyond our control. Thoughtfully honing in on the bittersweet beauty that underlies our doubt and pain, the songs grapple with the power of our external surroundings to shape our internal worlds (and vice versa) through vivid character studies and unflinching self-examination. The lyrics dig deep here, but the arrangements always manage to remain buoyant, drawing from across a broad sonic spectrum to create a transportive, effervescent listening experience that's indicative of the trio's unique place in the modern musical landscape.
"My brother came to this band from the blues and gospel world, and my history was all over the map with jazz and R&B," says Chris Wood, who first rose to fame with the pioneering trio Medeski Martin & Wood. "The idea for this group has always been to marry our backgrounds, to imagine what might happen if Robert Johnson and Charles Mingus had started a band."
Kingdom In My Mind
follows The Wood Brothers' most recent studio release, 2018's One Drop Of Truth, which hit #1 on the Billboard Heatseekers Chart and garnered the band their first GRAMMY Award-nomination for Best Americana Album. NPR praised the record's "unexpected changes and kaleidoscopic array of influences," while Uncut hailed its "virtuosic performances and subtly evocative lyrics," and Blurt proclaimed it "a career-defining album." Tracks from the record have racked up roughly 8 million streams on Spotify alone, and the band took the album on the road for extensive tour dates in the US and Europe, including their first-ever headline performance at Red Rocks, two nights at San Francisco's legendary Fillmore (captured on their 2019 release, Live At The Fillmore), and festival appearances everywhere from Bonnaroo to XPoNential.
"At the same time we were making this album, we were looking for some sort of philanthropic organization we could support with our music and in a bit of synchronicity, we came across this great group called Thistle Farms, which was based just down the street from our studio," says Oliver. "Their goal is to help women who have been victims of sex trafficking or prostitution or addiction to get off the street and into safe housing where they can participate in therapy and job training. The work they were doing was so inspiring and it felt like such a fit with the kind of album we were writing that we teamed up with them to donate a portion of ticket sales from all our shows. It's our way of using what we've got to do whatever good we can in the world."
More than anything, it's that mindset, that recognition that we've all been dealt our own particular hand of cards and life is in the way we play them, that defines
Kingdom In My Mind
. As Oliver sings on the captivating "Satisfied," which finds its narrator wondering about the glories of the afterlife before ultimately deciding to make the most of his time on Earth, "I've got nothing left to be afraid of / Because I will be satisfied." With an album this remarkable, The Wood Brothers have plenty to be satisfied about.
https://www.thewoodbros.com/


http://facebook.com/thewoodbrothers