Billy Bob Thornton and The Boxmasters with special guest The Outtakes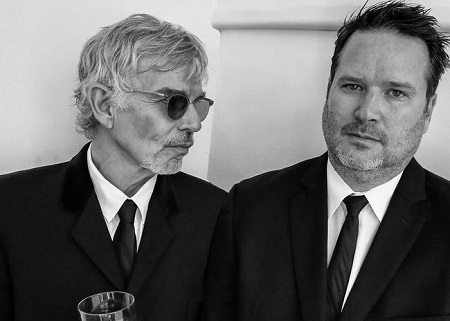 Doors 7PMUnder 21 with Guardian

10% off in gift shop the night of show*


With roots deeply seeded in their love of music that featured strong "story" songs, veteran musicians The Boxmasters (J.D. Andrew and Bud Thornton) have established themselves as one of the most prolific Americana/Roots-rock bands of the day and have built a die-hard fan base performing to sold-out audiences in intimate venues as well as large festivals.
Formed in 2007, The Boxmasters have recorded an impressive and diverse catalogue of music that touches on their love of a wide array of influences, but most importantly, the rock and roll of the 1960's. Listening to The Boxmasters, one can hear obvious odes to the Beatles, Byrds and Beach Boys, but also important to The Boxmasters sound are The Mothers of Invention, Kris Kristofferson and Pink Floyd.
Since forming The Boxmasters, several long-time friends have contributed to the sound of the band, but the core of The Boxmasters has always been Andrew and Thornton. As primary songwriters, the sound of the Boxmasters has been an evolution as the duo constantly strive to find new inspiration, new sounds and new ways of expressing what is in their hearts and on their minds. But at the core, there is a back-beat, a lyric with meaning and music played with emotion.
In late 2017 and 2018, The Boxmasters had the honor to team up with legendary Engineer/Producer Geoff Emerick for an album that Geoff has called, "One of the most exciting projects I've worked on since The Beatles." The album "Speck" was released on June 7th through KeenTone Records/Thirty Tigers. Sadly, before "Speck" was formally released, Geoff passed away.
https://theboxmasters.com/
https://www.facebook.com/TheOfficialBoxmasters